Introduction
Perlovka.org runs Cyrus IMAP server. For general information on using an IMAP server please go here
Our mail server provides two ways to access the IMAP server: secured and un-secured. Unsecured means - your messages theoretically could be intersepted, but not your username and password - they are transmitted with encryption.
Configuration steps
Here are the steps you would need to do.
1. Click on menu "Edit" --> "Mail & Newsgroups Accounts Settings...". You will get the accounts dialog: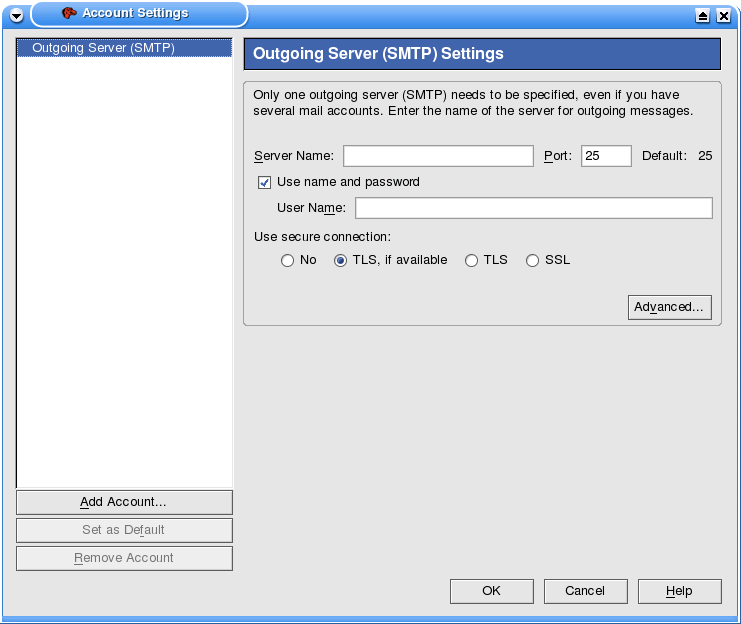 2. Click on "Add Account". Account Wizard will appear:

3. Select "Email Account" and click "Next".

4. Enter your full name and email address. Click "Next"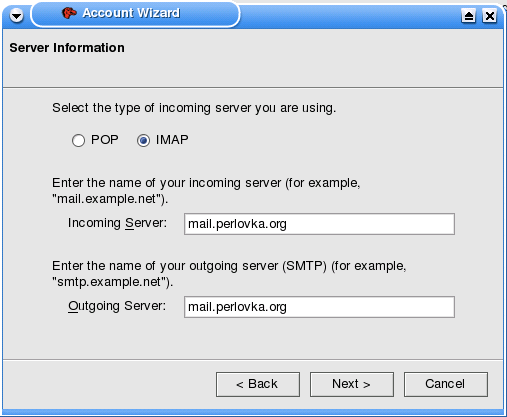 5. Select "IMAP" as the server type. Enter "mail.perlovka.org" as the server name. Click "Next".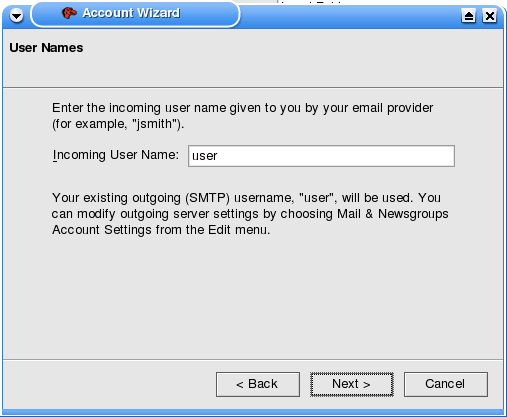 6. Enter your username. Your username is the part before the "@" in your email address. Click "Next".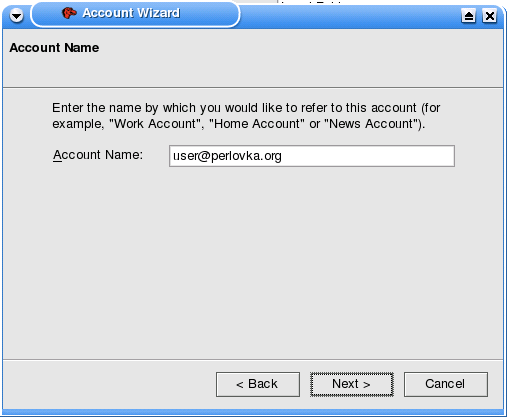 7. Enter the name, by which you will identify this account in your Mozilla Mail client. Click "Next".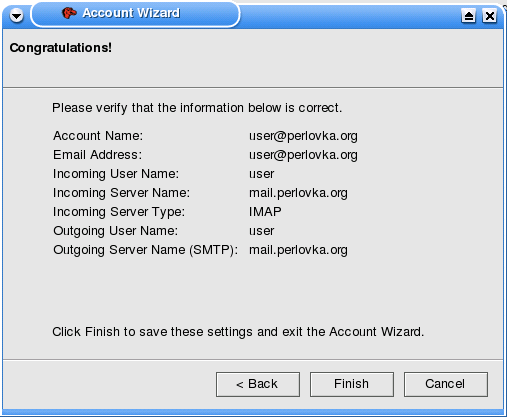 8. Verify your information and click "Finish".
9. Right-click on your account name and select "Properties". In the left-side list select "Server Settings". Check the "Use Secure Connection (SSL)" checkbox. Click "OK".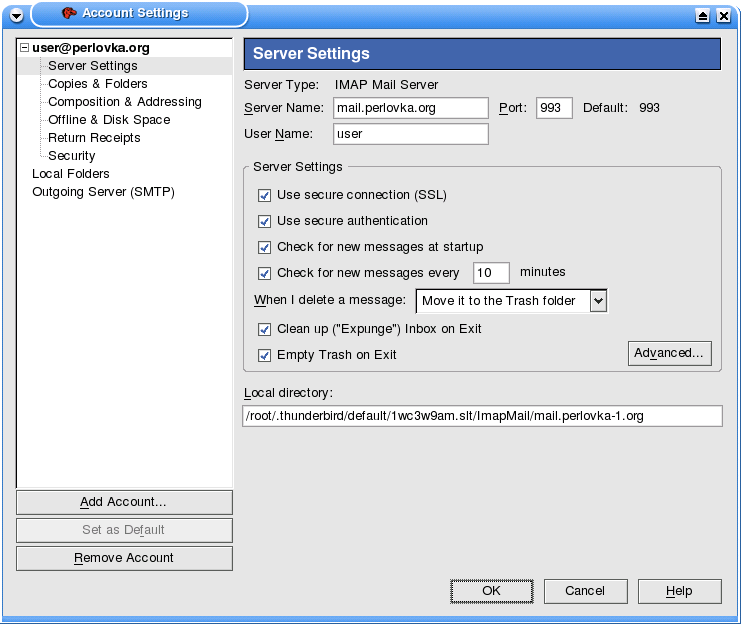 10. You are done. First time your Mozilla Mail client will check for new messages, you will be asked for the password.