Configuration steps
Here are the steps you would need to do.
1. Start Microsoft Outlook Express. If you're running Outlook Express for the first time do not create mail account, just click Cancel button. Then click "Accounts" in the "Tools" menu.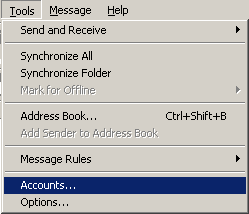 2. You will get the Internet Accounts dialog. Open "Mail" page, click on "Add" button then click "Mail" on the pop-up menu: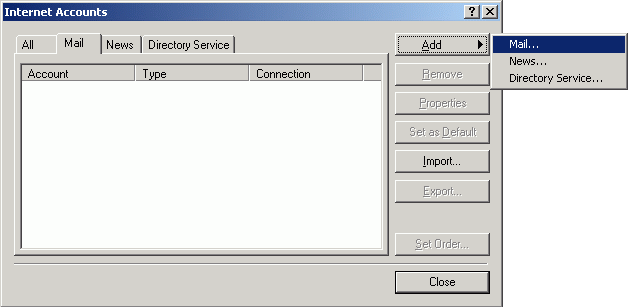 3. Enter your full name and click "Next":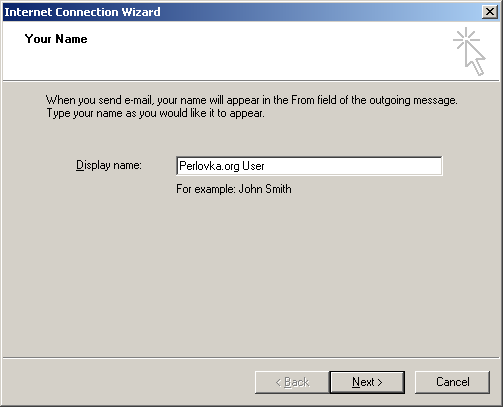 4. Enter your e-mail address and click "Next":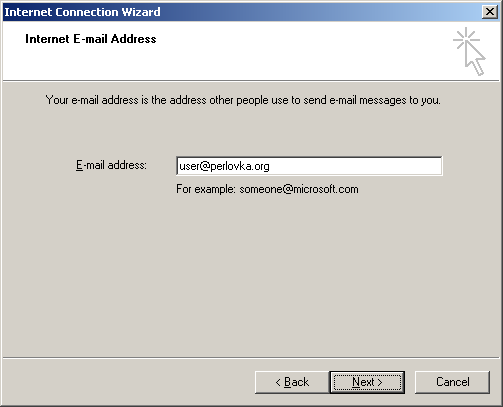 5. Select IMAP as server type. Enter "mail.perlovka.org" as name of the incoming and outgoing mail servers name. Then click "Next":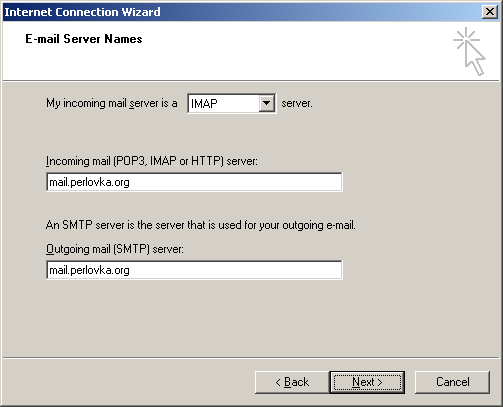 6. Enter your username and your password, check "Remember password" and click "Next":

7. Then click "Finish":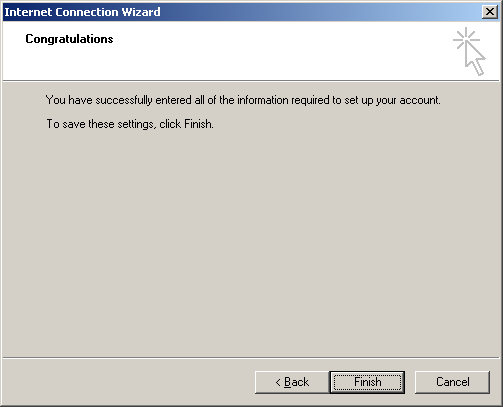 8. Now some additional settings should be configured. Select "mail.perlovka.org" in the list of e-mail accounts and click "Properties" button.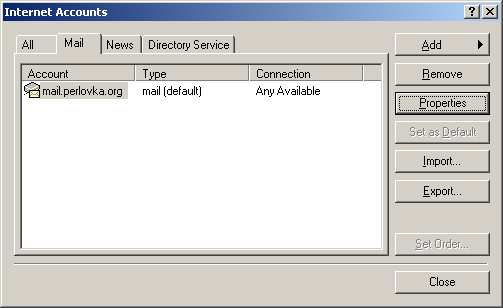 9. Open "Servers" page and check "My server requires authentification":

10. Open "Advanced" page, check "This server requires a secure connection (SSL)" for both outgoing and incoming mail and click "OK".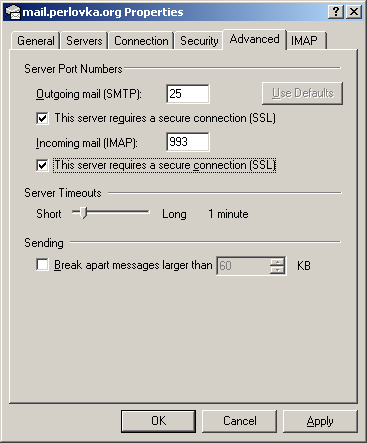 11. Then you will return to the accounts window, click "Close" button: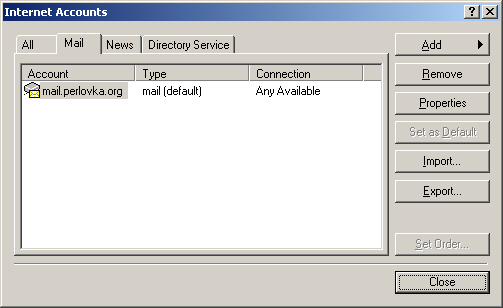 12. Outlook Express will ask you about folders downloading. Click "Yes":


13. Outlook Express will connect to perlovka.org mailserver and will warn you about security certificate, let Outlook Express use perlovka.org mailserver by clicking "Yes" button: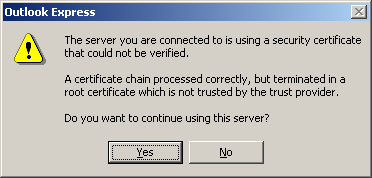 14. After downloading folders from mailserver the following window will appear, just click "OK" to close it: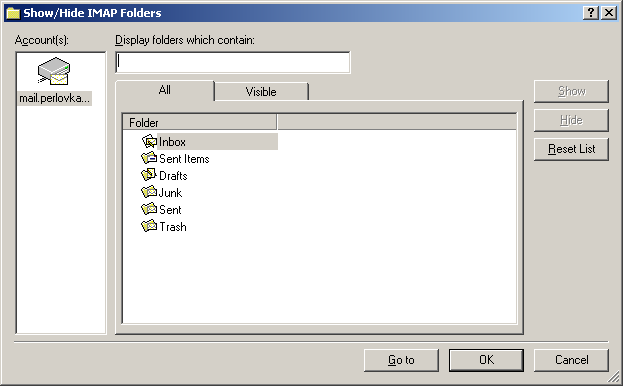 15. Outlook Express configuration is done, you can see "mail.perlovka.org" mailserver in the Outlook Express folders tree, also folders on mail.perlovka.org are visible:



By default, only "Inbox" folder is synchronized with mail server, so if you want to use other folders while being offline then check folders those should be synchronized too.