What SPAM Filter?
Great News! We now have SpamAssassin installed on perlovka.org mail server. SpamAssassin is a multi-level mail scanner, which identifies unsolicited commercial emails, also known as spam. These instructions describe creation of filtering rules, which would allow the server to automatically move spam messages to a separate folder, thus cleaning up your Inbox.
HOWTO
Logging into Horde web-mail:
Go to Horde Main Page. You may be asked to accept a certificate. Just do it. Enter your username and password, select preferred language. Click on "Log In".
Creating the filter:
Once logged in, you will be taken to your Inbox. Click on "Filters" at the bottom of the page.
You will see the "Existing Rules" page. Most probably, it will not have any existing rules. So you need to create one by clicking on "New Rule" button.

A page will open, which will allow you to specify the filtering rule. First, name your new rule (e.g.: Junk). Select X-Spam-Flag from the "Select a field" drop-down. Enter Yes in the field to the right of the "contains" drop-down".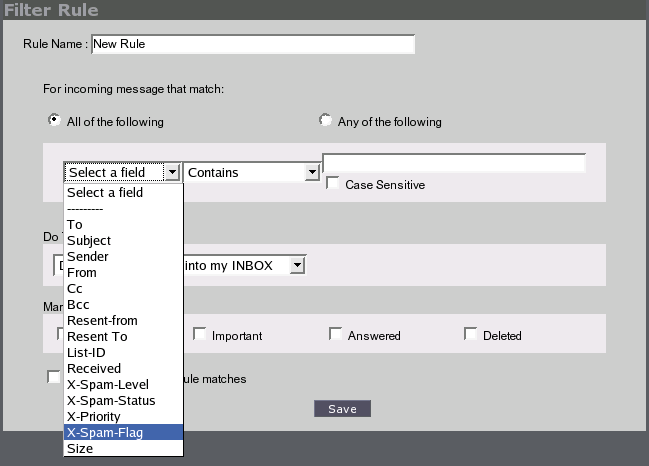 Under "Do This", select "Deliver to this mailbox" from the drop-down.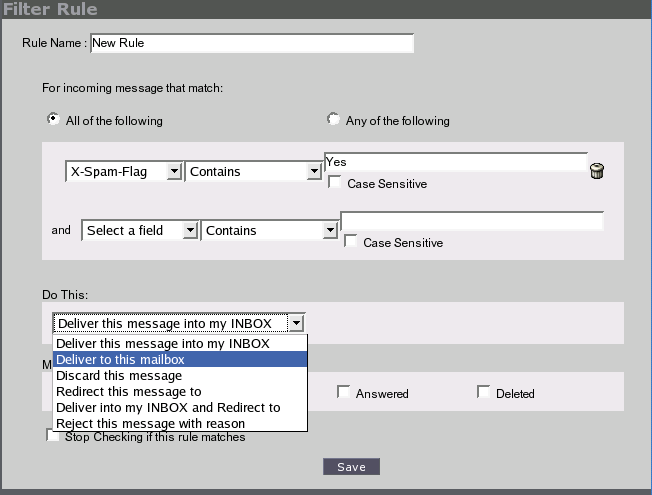 An open field will appear. Enter Junk in this field. Click on the "Save" button.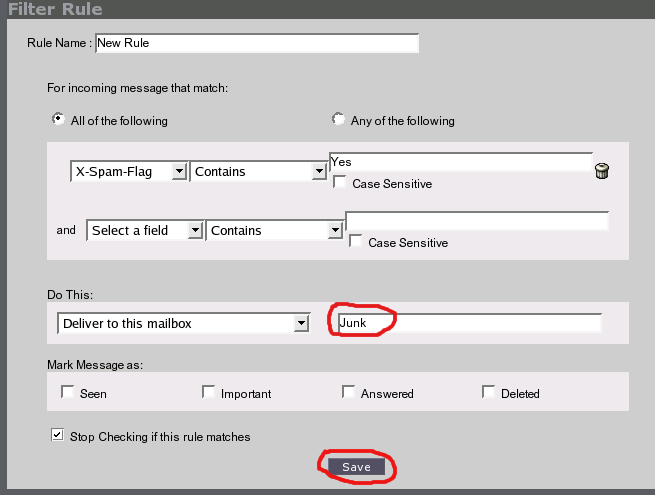 You're done. The filtering rule will be applied to every message you receive.
Please note: You must create a folder "Junk" under your Inbox for this rule to work!
Enjoy your almost-spam-free Inbox!